Angela Bell Acupuncture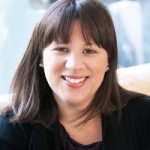 Business Name:
Angela Bell Acupuncture
About:
I have three main focuses of my practice; Making Babies, Women's Health and Pain Management.
More:
Making Babies refers to anything involved in the process of having a child; pre-conception health, infertility treatments, sustaining healthy pregnancies, promoting labors and supporting new mothers. I really love this work and now after being in practice for several years, I've gotten to see the fruits of my "labor"…healthy babies and happy mommies. It's so cool!
Women's Health includes anything and everything related to menstrual cycles. I'm talking menstrual cramps, PMS, Fibroids, Spotting, Irregular Cycles, PCOS, Endometriosis…the works. This is the stuff that really affects quality of life and for which acupuncture is an excellent treatment. I've been obsessively studying women's health for years and I see the significant difference acupuncture makes everyday when it comes to menstrual cycles and hormonal health.
Pain Management addresses all the stuff that hurts. This is the type of thing we see and hear about all the time: back/neck pain, preparation and recovery from surgery, plantar faciitis, knee pain, tendonitis and your everyday strains and sprains. Pain is the reason acupuncture was introduced to the United States and it still makes up the vast majority of patients who seek out acupuncture. Lucky for them, acupuncture treats pain like nothin' else!
I am dedicated to empowering, educating and restoring health to women and their families. My vision is to create simple, individualized health plans that help women enhance conception, support pregnancies, revitalize energy & eliminate pain. In other words, I want to positively effect the lives of my patients in really important ways!