Inner Harbor Acupuncture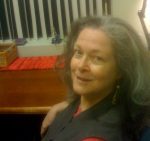 Business Name:
Inner Harbor Acupuncture
About:
I've been studying the movement of subtle energy in the body for 30 years. My practice is about helping people re-balance and strengthen in who they are through gentle suggestions to help body, mind and spirit reconnect with the original wisdom within. Get back to yourself!
More:
Offering:
● Acupuncture: Hair-­thin needles inserted for systemic or symptomatic balance, predominantly Japanese style
● Touch Needle: Specially ­designed tool held on the skin at the acu­point without penetrating the skin; "non-insertive"
● Tuning forks: Vibrational stimulation of acu­points with precisely-­calibrated tuning forks
● Magnets: Used to balance the whole system or as symptomatic relief, another non-insertive technique
● Shakuju Therapy: Deeply ­balancing foundational & non-­insertive treatment
● Energy Work: Qi Gong ­type energy styles including Reiki and Niikura Healing Ki
● Sotai­-ho: Comfortable structural adjustment technique via kinesiological linkage; great for over- & underuse conditions
● Cupping: Popular technique to help release pain and stiffness from muscle tension
● Gua Sha: literally "scraping sand," another technique for muscle aches and pains
● Moxibustion: Burning herbal floss (​aka Moxa, artemesia vulgaris) to warm and activate the body's vital energy (Qi)
● Essential Oils: Synergistically used with acu­points or custom ­blended to support wellness
● Sound Therapeutics: Meditation Journey Events with Singing Bowls and other sacred sounds for deep relaxation