Sustaining Life Wllness Center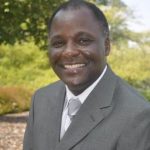 Business Name:
Sustaining Life Wllness Center
About:
My ideal client is someone who is sick and tired of suffering with chronic conditions that can either be cured, neutralized or minimalized. My Acupuncture and Wellness Specialties focuses on root cause based treatments for COPD (Chronic Obstructive Pulmonary Disease), Asthma, Spinal Restorative Therapy (Various Back Problems), Headaches/Migraines, Allergies, Diabetes and Associated Men health Issues. At SLWC, we primarily offer result proven services based on science. Our patients move from disease to vibrant health.

SLWC uses verifiable science to address the needs of the patient. Using the Symptometric applied formula for health TR(tissue renewal)+N(nurturance)+ES( enzyme surplus) this gets a sick person on their way to optimal health and sets them on the path to longevity. Scientific Eating and Living Lifestyle.

We feature the painless Acugraph4. A Meridian Assessment Technology unit which measures, summarizes and verifies conditions within the body. This protocol includes the use of Acupuncture and Herbal medicine. Furthermore, we offer Symptometry 'Applied Therapeutic Science', it addresses diseases at the genetic and cellular level. "No Disease is Incurable".