Anne Barnard Acupuncture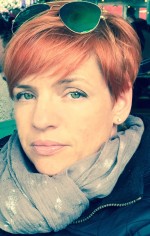 Business Name:
Anne Barnard Acupuncture
About:
Anne Barnard is fully qualified and licensed Traditional Acupuncturist. The clinic offers moxibustion, cupping, Gua Sha, Korean hand therapy, Tui Na, magnet therapy and Chinese nutritional therapy alongside traditional acupuncture treatment.
More:
Anne is highly experienced in treating all kinds of pain, including sciatica, low back pain, osteoarthritis of the knee, tennis elbow and many other pain problems. She is also skilled in treating migraines, skin disorders, digestive issues, fertility problems, low energy, depression and anxiety plus many other conditions.