Chinese Medicine and Martial Arts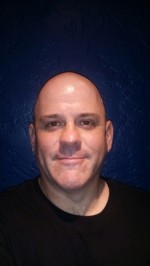 Business Name:
Chinese Medicine and Martial Arts
About:
Dr. Dale Dugas AP DOM MAOM Dipl. OM , is a board-certified Florida state licensed Acupuncture Physician/Doctor of Oriental Medicine(AP/DOM) as well as a board- certified Chinese Herbalist. He is licensed from the Florida Department of Health.
Dr. Dugas attended the New England School of Acupuncture, the oldest school of Chinese Medicine in the USA.
He earned a Master's degree in Acupuncture and Oriental medicine(MAOM). Following graduation, he passed his national board exams for Acupuncture and Chinese Herbal Medicine. He was subsequently granted Diplomat of Oriental Medicine (Dipl. OM) status from The National Certification Commission of Acupuncture Medicine (NCCAOM), and recently was granted licensure in Florida as a Doctor of Oriental Medicine/Acupuncture Physician.
Dr. Dugas' interest in Asian medicinal practices arose in the late 1980s, while he was living in Northern Japan. He lived in Northern Japan through the 1990s. During this time, he earned a Bachelor's of Arts degree from Earlham College, his focus on Japanese Studies.
Dr. Dugas has over 36 years of continuous training in Chinese, Chinese/Okinawan, and Japanese martial arts systems.
He achieved a Shodan(1st degree Black Belt) in Okinawan Uechi-Ryu Karate-do at the age 16. He is well versed in Southern Short Hand systems such as South Mantis, and Bak Mei Pai Kung Fu as well as being a licensed instructor of Baguazhang. He was first introduced to the complexities of the Chinese internal arts( Hsing-Yi Chuan, Baguazhang, Taijiquan), and various Qi Gong methods under Shifu Kwan Sai Hung, best known as the protagonist in the book, The Wandering Taoist.
He is currently working in Florida as a licensed Acupuncture Physician/Chinese Herbalist at Jade Tree Wellness Center in St. Petersburg, Florida.
He looks forward to furthering research on Acupuncture and Chinese Herbal Medicine, Chinese Martial Arts(Jook Lun Gee Tong Long Pai, Baguazhang, Taijiquan), Tieh Sha Zhang Gong (Iron Palm) and Tieh Bu Shan Gong (Iron Vest) training, Shuai Jiao(Chinese Wrestling) and Kam Na/Chin-Na (Throwing and Grappling) and Dit Da Ke (Chinese trauma medicine).