About Us
Our Mission:
TryAcupuncture.org is dedicated to educating the public on the benefits of acupuncture while simultaneously helping to support the licensed acupuncturist.
We approach this goal by employing a variety of outreach tools;
Try Acupuncture Magazine: Our magazine is a beautifully designed, high quality, full color quarterly. Geared towards educating the public about the benefits of acupuncture and Chinese medicine, it is filled with informative articles, education and little known facts as well as holistic health and wellness advice with a TCM twist. The magazine is perfect reading material to leave in the acupuncturists waiting room where current patients can learn about the many ways acupuncture can help not only them, but their friends and family as well. The magazine organically results in word of mouth referrals.  All content is curated and inclusion in Try Acupuncture Magazine provides a platform for our contributors to position themselves as experts in their field.
The Directory at TryAcupuncture.org: Utilizing the TryAcupuncture.org Directory, the public can search for a licensed acupuncturist in their area. In addition, this platform provides free listings to practitioners that will increase their business SEO and allow them to be found by people in their area seeking treatment.
The Try Acupuncture Blog: Our informative collection of easily sharable articles educates the public about acupuncture and it's many benefits. Contributing authors are experts in the field of acupuncture and benefit from the targeted online exposure.
Social Media: Utilizing our strong and very targeted social media following, Try Acupuncture creates awareness campaigns and custom graphics that are easy to share across Facebook, Twitter and other social platforms, informing the public of interesting tidbits and information related to acupuncture in the media.
Follow us! FACEBOOK     TWITTER
Who We Are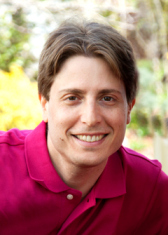 Elie Goldschmidt, L.Ac.
Founder
Elie has been a licensed acupuncturist since 1997. He received his acupuncture training from Pacific College of Oriental Medicine in San Diego, CA.
Elie created the TryAcupuncture.org directory as a free resource for acupuncturists to grow their web presence and reach a wider audience. He has created many social media publicity campaigns targeting the general public, promoting the use of acupuncture.
In the past Elie has helped his fellow acupuncturists and the acupuncture profession as a whole by building free websites and teaching them the methods of SEO for practice building through his book Building Your Acupuncture Practice Through Your Website: A Beginners Course in Search Engine Optimization (10 CEU's).
As the founder of EarSeeds.com auriculotherapy products, Elie has created an opportunity for practitioners to add a new revenue stream into their practice, while teaching the public the benefits of basic ear acupressure.
Elie is passionate about traditional Chinese medicine, acupuncture, and health in general, and is dedicated to educating the public on the benefits of acupuncture and Chinese medicine.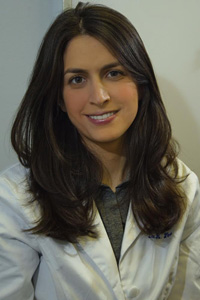 Dana Fine, L.Ac.
Editor In Chief
Dana Fine is a licensed acupuncturist in the state of Illinois and certified as a Diplomate of Acupuncture by the National Certification Commission for Acupuncture and Oriental Medicine (NCCAOM). She is the owner of Dana Fine Acupuncture, LLC in Northbrook, IL.
Dana graduated with honors from Pacific College of Oriental Medicine (PCOM) in Chicago with a Masters of Science in Traditional Oriental Medicine. Dana treats various issues such as; infertility, headaches, musculoskeletal issues, psycho-emotional issues, and insomnia, as well as many other health concerns. She is currently studying the connection between Chinese medicine and Functional medicine. You can learn more about Dana at www.danafineacu.com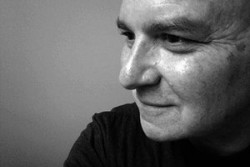 Anthony M Giovanniello, L.Ac.
Editor, Humanitarian Acupuncture Series
Anthony is the founder of Acupuncture Ambassadors (ACUAMB), a 501C3 non-profit, charitable organization.  It's mission is to organize sustainable Acupuncture schools, training programs and treatment clinics worldwide for the care of refugees, victims of violence, war, international conflict and the poor.  Anthony is also a founding member and former medical director of Acupuncture for Veterans Community Clinic in Queens, NY.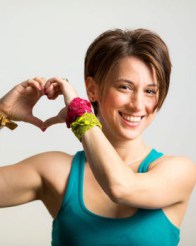 Tova Gold

Tova is a branding expert + a graphic and product designer. She has spent her career contributing her skills and talents to a number of clothing and accessory companies, working with a wide assortment of licenses including PUMA, Carter's, and Sesame Street.
As founder of Finding My Muchness, Tova has extensive experience in online community building, public speaking and inspiring people to reconnect with their light and individuality after grief or trauma.
Contributors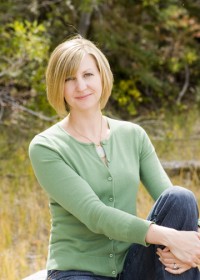 Robin Green, L.Ac.
Robin Green is a board certified and licensed acupuncturist and herbalist and author of the upcoming Heal Your Child from the Inside Out: Simple Solutions to Free Your Child of Asthma, Allergies & Eczema Using the Ancient Wisdom of Chinese Medicine! (Hayhouse Publishing)
Robin Discovered her true calling and shifted the focus of her practice to working with kids after spending years training in pediatrics in search of a cure for her son's eczema.
Her popular blog, Kids Love Acupuncture, provides health tips for kids that incorporate the wisdom of traditional Chinese medicine (TCM). Robin also has an online course teaching pediatric acupuncture to other acupuncturists.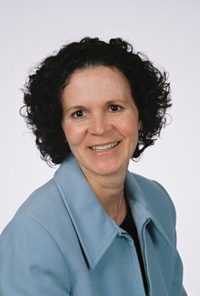 Lynn Jaffee, L.Ac.
Lynn Jaffee is a licensed acupuncturist practicing near Minneapolis, MN.
Lynn teaches, writes, and speaks to a variety of groups on living healthfully using Chinese medicine.
She is the author of the book Simple Steps: The Chinese Way to Better Health, available on Amazon.
She may be reached through her website acupuncturetwincities.com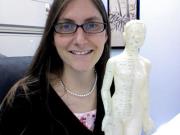 Meredith Murphy, L.Ac.

Meredith Murphy is a licensed acupuncturist in the state of Pennsylvania and certified as a Diplomate of Acupuncture by the National Certification Commission for Acupuncture and Oriental Medicine (NCCAOM). She received her Master of Acupuncture degree from the New England School of Acupuncture in Massachusetts, the oldest school of acupuncture in the country and a leader in the field of traditional Asian medicine. Meredith is the owner of The Natural Fertility Center of PA located in King of Prussia, PA and has been helping women (and men!) conceive for over 10 years. www.naturalfertilitycenter.com
 …More contributors will be added soon.

Acupuncturists, here are some things you can do right now to get involved!
Submit your contact info to be listed on our directory and Contact us directly to submit articles you have that can continue to educate the public on the benefits of acupuncture and traditional Chinese medicine. We look forward to hearing from you!
Don't forget to get a copy of the magazine for your waiting room! It WILL benefit your practice!