Placenta Encapsulation Training for the Licensed Acupuncturist
A course by Esther Hornstein, L.Ac., Dipl.
A pre-recorded, online course
Join Esther Hornstein, L.Ac., Dipl. as you begin your journey to become a placenta specialist!
The practice of Placentophagia is becoming increasingly popular in the United States. What used to be a practice in  India, China and other eastern countries is now becoming more common in the West due to the overwhelming benefits.
The most commonly reported benefits from placenta encapsulation are:
| | |
| --- | --- |
| | Increased milk production |
| | Prevention of post partum depression |
| | Faster return to health after birth |
| | Decreased chance of iron deficiency |
| | Aiding restful sleep |
| | Helps cope with post partum cramping and surgical pain |
My 3 hour course teaches you everything from beginning to end about doing placenta encapsulation. You can be of service to families in YOUR community.
This course will cover:
| | |
| --- | --- |
| | History of Placentophagia as it relates to Chinese Medicine |
| | TCM uses for placenta |
| | Understanding the benefits |
| | Reference of blood born pathogens |
| | How to protect yourself and others by avoiding the spreading of disease according to Universal Precautions. |
| | Complete details and videos on how to make placenta tinctures, pills and prints. |
3 PDA/CEU's approved from NCCAOM and California.
The post partum phase is such a vulnerable time for the mother and her growing family. Your role as an acupuncturist with skills in placenta preparation is crucial to guarantee that she is balanced emotionally and physically.
As opposed to pharmaceuticals, placenta supplements are healthy for breast feeding babies and even increases lactation!
Whereas placenta encapsulation has become trendy, we as Licensed Acupuncturists understand the full positive effects. By becoming a placenta specialist your education and professionalism gives you an edge in the field, and will ensure that mothers will continue to benefit from placentophagia even if celebrities stop doing it.
You will also learn:
| | |
| --- | --- |
| | How to comprehensively approach the practical and theoretical aspects of placentophagia. |
| | How to profoundly improve the quality of life in new mothers and newborns. |
| | How herbal remedies that you make can reduce the need for pharmaceutical anti-depressants. |
| | How to add income to your practice while staying true to Oriental Medicine. |
| | Tips on practice management. |
[testimonials ids="4329″]
Also included with this program;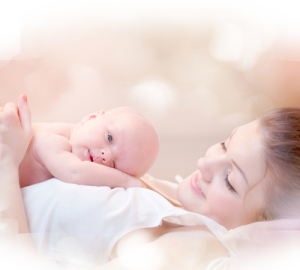 A FAQ sheet to help guide you and your patients through the process with topics such as
what to expect from hospitals
what do to in unusual birth situations
side effects
[testimonials ids="4330″]
You'll also get;
Tips on Practice Management: how to keep your acupuncture practice running smoothly while taking on placenta clients, pricing, marketing etc.
Plus an intake form template, instruction sheet, hospital liability waiver and note summary with pictures in pdf.
[testimonials ids="4328″]
This program is normally priced at $147, But if you register during the Early Bird Registration Period you'll get it for just $125!!
[testimonials ids="4331″]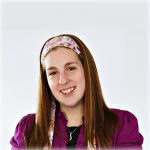 Esther Hornstein graduated from Pacific College of Oriental Medicine – NY. During her graduate training she focused in women's health. Her internships, served in Lutheran Medical Center's labor and delivery department and NYU Langone's Initiative for Women with Disabilities, greatly guided her practice which is primarily geared to women's mental and physical health. Her own experiences with post partum recovery brought her to learn about placenta remedies in conjunction with TCM. She has been a placenta specialist since 2010 and teaching others how to provide placenta remedies since 2012
"This course is for educational purposes only. It is the responsibility of the user to ensure that he or she is in compliance with state laws."
Sign up allows a period of six months to access the course.