Life Seed Acupuncture & Herbal Medicine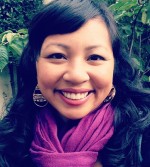 Business Name:
Life Seed Acupuncture & Herbal Medicine
About:
Christy Ouk is a National Board Certified Licensed Acupuncturist and Herbalist. She graduated from Seattle Institute of Oriental Medicine with a Master's degree in Acupuncture and Oriental Medicine. Christy received extensive clinical training in Acupuncture, Chinese Herbs, Tui Na (Chinese medical massage), Cupping, Gua Sha (dermal friction therapy), Moxibustion, and Auriculotherapy. She uses a variety of styles including Traditional Chinese and Japanese Meridian therapy in which she tailors to the needs of each of her patients. She also incorporates nutritional therapy and Qi Gong exercises (movement therapy) in her treatments. Christy treats a wide range of conditions including stress, fatigue, insomnia, acute & chronic pain, women's health, men's health, fertility, depression, anxiety and digestive complaints.