Infinite Light Acupuncture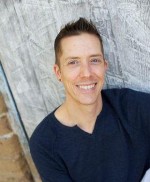 Business Name:
Infinite Light Acupuncture
About:
Infinite Light Acupuncture offers comprehensive solutions to common health complaints such as chronic back pain, neck pain, shoulder pain, headache, and migraine. Time-honored Chinese medicine and herbs are used in combination with cutting edge nutrition to offer immediate results without side effects. Call for a free consultation.
More:
Chinese medicine and nutrition are your greatest allies in the fight against aging as well as physical and mental degeneration (along with proper exercise and regular meditation). Let me help you cut through all the hype of nutritional supplement claims and create a unique and effective program tailored to your individual needs.